Hundreds of activists are encouraged to participate with his or her individual skills helping the movement grow. As we are working globally to support local economies our approach is to follow a glocal organizational model mainly with global chat rooms and physcial local nodes.
We are constantly looking for skilled people who want to help in developing this beautiful movement. Technical discussions take place in the FairCoin-developer Telegram chat group, which is mirrored to fairchat (supports reading without login and automatic translation when logged in) and to xmpp/jabber at faircoindevelopment@salas.daemons.it . For general questions read the "Ask Anything"-group on fairchat or on Telegram . Once a year we meet at a summer or wintercamp.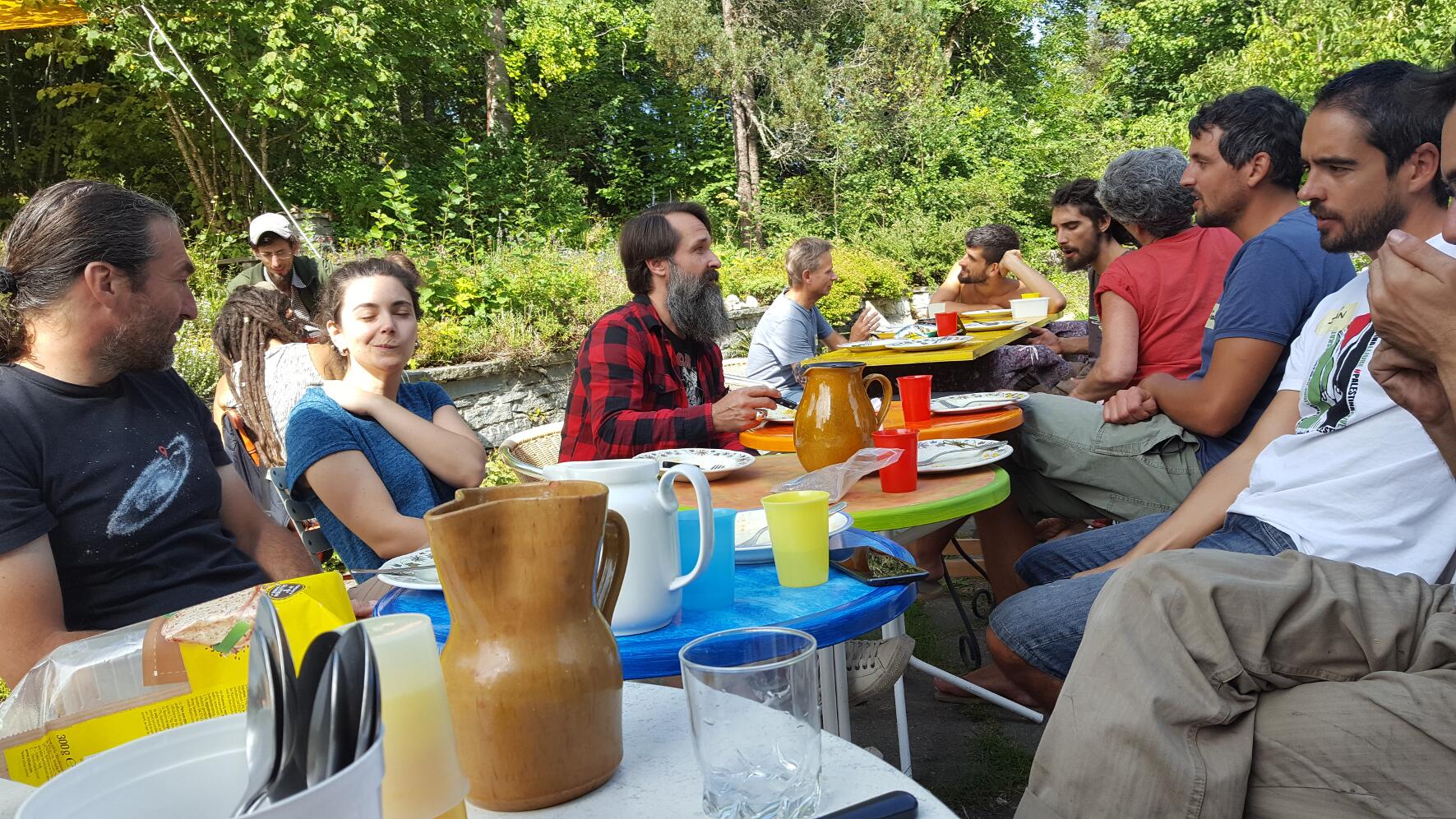 We maintained a list of all chat groups  of the FairCoop ecosystem (2017-2019) as well as a map with all existing local nodes - but this is not up-to-date anymore If you cannot find a local node in your area we are happy to help and support you in setting one up. Ask your question here:
Gathering at Summercamps & Hackathons
All supporters coordinate their work in chat groups and issue trackers. Sometimes we meet physically or pop up at meetups.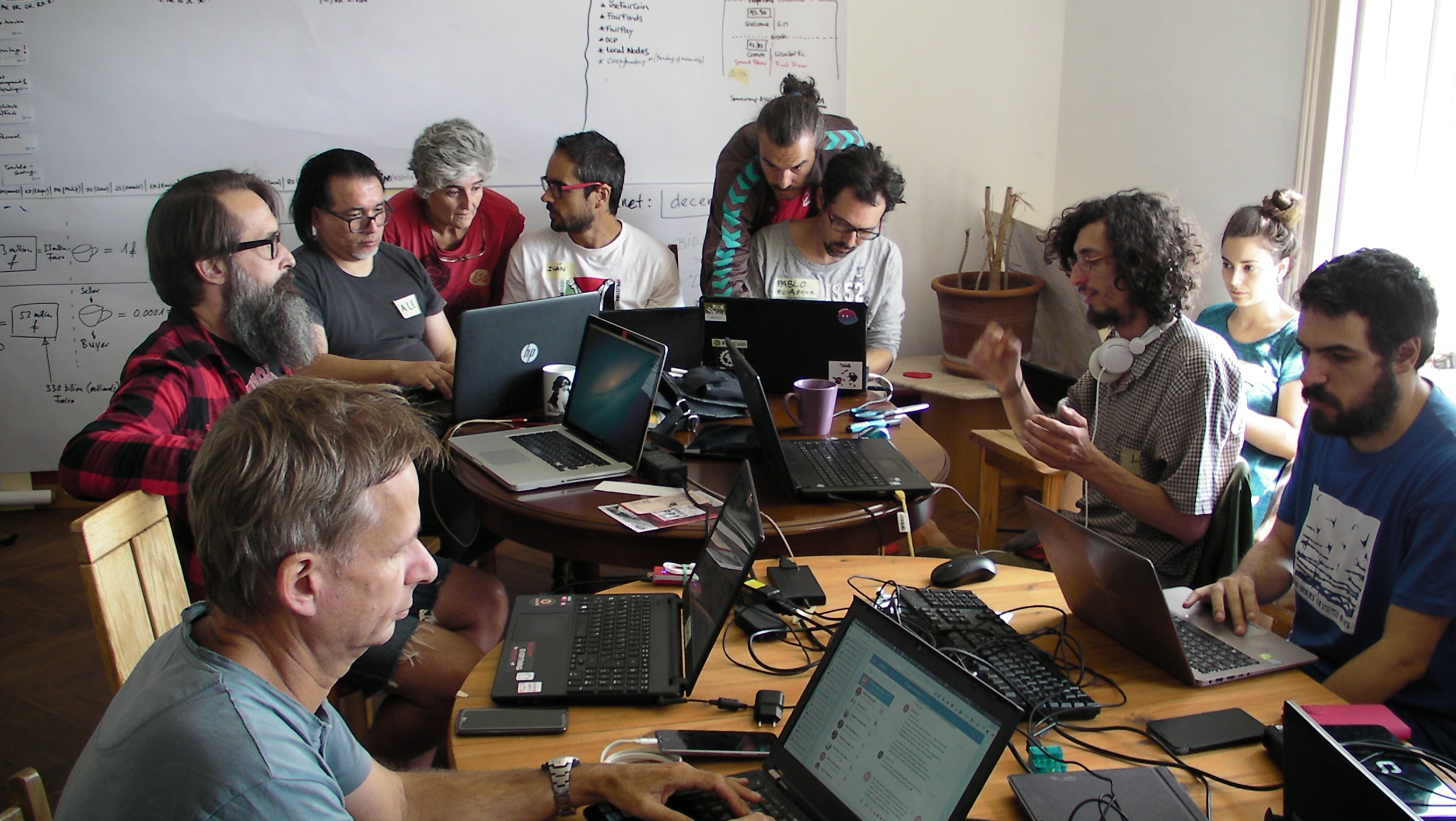 Here is a list of upcoming and past events. We might not know all. If you want to invite a FairCoin core team member for your meet-up, for consulting or a presentation, please do not hesitate to send a message in the chat above.
Upcoming events
In the spirit of the results of the wintercamp, we try to meet every Friday at 16:00 CET at a virtual fairmeeting room to report on our progress and release blockers on our task list.
Did we miss any event taking place somewhere else? Please drop us a note.
Past events
See also our blog.
We met online on several days to discuss issues of governance, how to extend the market and revamping the nodes by updating build pipelines. See also our Wintercamp 2021/2022 blog.
Fair Ecosystem Gathering 2020
17-31 JULY 2020, Switzerland
ABC meeting
November 25th 2019 Blockchain und das Vertrauen der Zukunft, on invitation of the Austrian Blockchain Centre at Vorarlberg University of Applied Sciences
July 24 to August 9 2019, Vienna
FairCoin & Eco Fintech Hackathon
31 May to 9th June 2019 @Decentrale Jura Mont-Soleil / CH
For details and agenda see this Event Description.
Even more details are on the web page of the location. 
Makers4Humanity
7 - 10 June 2019, Gräfenhainichen / DE
We will meet again at m4h 2019 and have a FairCoin workshop there. The ultimate location to network with many other sustainability initiatives.
[UN]BLOCK3D Conference
1. & 2. April 2019 Vienna, Austria.
Exploring blockchain for sustainability. FairCoin Team will participate as an exhibitor at the conference. More info: unblock3d.net
 
FairCoin Strategy Review
Workshop Wednesday 16 JAN 2019 14-18h CET
Dornbirn, Austria, Am Kehlerpark 1, 3rd floor seminar room
Read or contribute to the agenda and collection of proposals.
17-18 NOV 2018 TU Berlin
FairCoin has not its own booth or a separate talk, but you can meet FairCoop people on the 3rd floor at the Open Source Ecology booth #7 or at the fairmove.IT booth #4.
The Proof-of-Cooperation Blockchain made in Vorarlberg
Austria, Dornbirn 14 NOV 2018 FH Vorarlberg 17:30 W206
Roland Alton and Thomas König will explain the mechanism of PoC, why it is safe and only takes so less energy.  We also will be looking into FairChains, which allows anybody to create his/her own tokens based on a PoC blockchain.
Blockchain Festival Japan
13-14 OCT Tokyo
Amateur video
FairCoin @ Linuxday Dornbirn
Austria, Dornbirn 13 OKT 2018 HTL Dornbirn
Meet the FairCoin core developer Thomas König at the Linuxday in his home town. We will be having a booth with fairkom and Thomas will be giving a workshop on Proof-of-Cooperation and FairChains at 10 a.m..
FairCoop Summer Camp 2018
20 July - 19 August 2018 in Serbia in a mountain hut near Sremski Karlovic (organized by Novi Sad Local Node).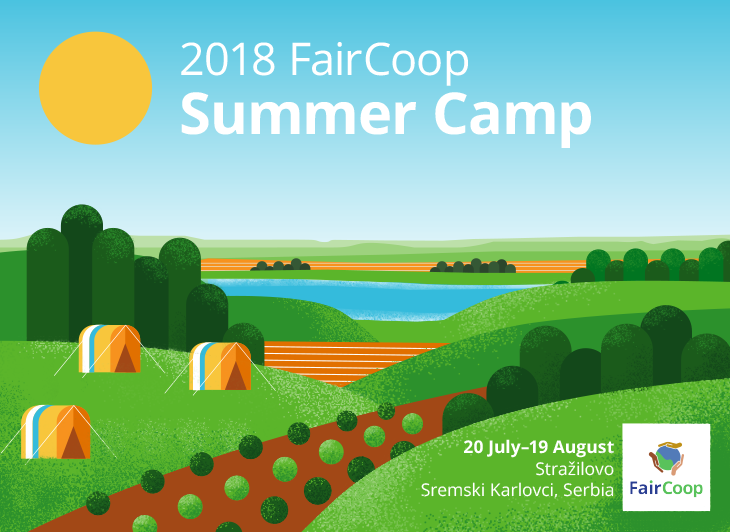 More information on the organization pad (>> read-only link), on this >> Telegram group and our blog.
Blockchain for the Common Good
Vienna 25-26 AUG 2018
How can an alternative economy be built with blockchain technologies? We will be reviewing existing and look at new concepts. Description and attendees list in German and English.
FairCoop & FairCoin meet-up Italy
Firenze, Via dell'Agnolo 1/C
July 8th, 2018 17-20h, see event in Facebook
Soviet Blockchain summit
We were invited to present the Proof-of-Cooperation blockchain mechanism in Moscaw on June 7th 2018 at the soviet blockchain summit.
Makers4Humanity
19 - 21 May 2018 Gräfenhainichen (lake - side) DE
At this three-days event near Halle/Dessau in Germany we have been networking with 50+ sustainability initiatives in german speaking countries. We presented FairCoin, FairCoop, fairlogin and fairchat and workled out a common hastag: #fairmove . See details at their >>homepage  and the fairkom Blog (in german).
Blockchain Meet-up Tirol, Austria
January 30th,  2018, 18h30 @TechCoWork Coworking Hall in Tirol
FairCoin Workshop London
Saturday 20th January 2018, Somerset House Studios (confirmed)
organised by www.networkcultures.org
q/talk Vienna
Talking about Blockchain. with Roland Alton (FairCoin) and Georg Markus Kainz (quintessenz) at q/talk .
28. November 2017, 20:00 (Entrance 19:00)
Location: Museumsquartier MQ / Raum D Museumsplatz 1, 1070 Wien
Event has been videorecorded, language is german:
[video:https://youtu.be/lGCElQ78hZM]
Linuxday Dornbirn
The annual open source event in the western part of Austria near the Swiss and German border offers workshops, talks and an exhibition. This year FairCoin will have its own booth and the core developer and inventor of the "Proof-of-Cooperation" consensus mechanism Thomas König will attend.
When? 2017-12-02  9-17h - free entrance
Program and location: https://www.linuxday.at/
Facebook event: https://www.facebook.com/events/147937485816394
FairCoin 2017 Hackathon
We offer to organise a hackathon to work together on open FairCoin tasks around the Linuxday. Focus is iOS wallet and integrations.
When? 2017-11-31 until 2017-12-03 - depending on the participants' availability
Registration: http://termino.osalliance.com/FairCoin_Hackathon_2017/
Chat group: https://fairchat.net/channel/faircoin-development
Travel expenses can be covered from the FairCoin foundation fund.
FairCoop Summer Camp 2017, Jura, Switzerland
Read more about FairCoop Summer Camp 2017: Blog Summer Camp 2017