Technical insights into the mechanism of FairCoin2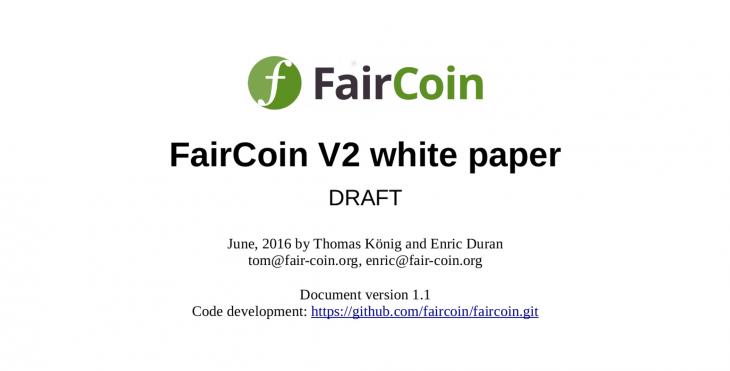 The proof-of-cooperation innovation makes FairCoin more fair, secure, and sustainable than any other blockchain based currency.
Many hours of voluntary work have been put into building the basic concept and the white paper. And even more working hours have been put into the implementation of that paper which can be found on github (link is external). The focus of the draft paper is mainly on the technical and implementation side of the FairCoin2 project and its social design.
So, here it is the 2nd revised version of the FairCoin V2.0 white paper. Enter the fair dimension of cryptocurrency and download the PDF file now.