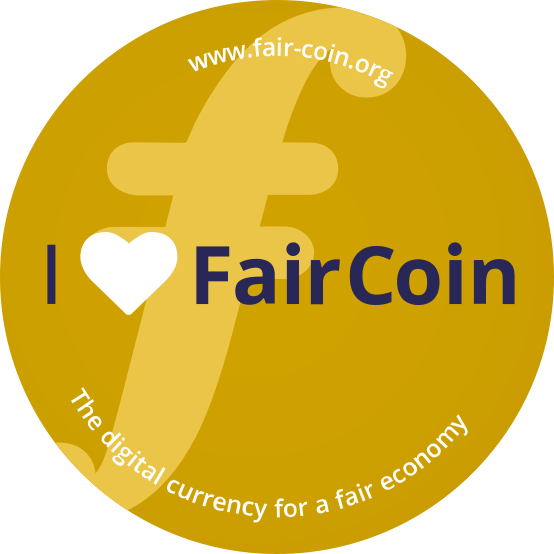 After two years of preparation and a lot of testing, FairCoin is now ready to move from Proof-of-Stake to the Proof-of-Cooperation mechanism. 
Ever wondered why Bitcoin consumes so much electricity? And why it is controlled by only few huge mining farms? The blockchain hype is creating many new coin alternatives, but only few have a real user community. FairCoin is driven by open source experts and used on all continents for real purchases.
FairCoin is becoming a front runner as a fully distributed payment ecosystem using very low energy. 53 million FairCoins are being transferred to a new chain on June 27th, 2017 (*). A future safe Proof-of-Cooperation blockchain algorithm is an innovation which prevents making the rich richer, like Proof-of-Stake (used by Peercoin) or Proof-of-Work (used by BitCoin) does. Accomplished by a market.fair.coop and the BankOfCommons transactions can be made for various goods, services or to ordinary bank accounts. 
"We have been planning, developing and testing the cryptographic algorithms for nearly two years. Now is the time to switch to the proof-of-cooperation mechanism, which is the most stable and reliable concept the blockchain world has ever seen" says Thomas König, head software developer based in the Austrian alps. One fifth of all circulating FairCoins have been bought by Enric Duran in 2014 and donated to funds like Commons or the global south. With fair.coop he has built an ecosystem for a fair economy: "On the one hand we are offering a simple to use value exchange tool for merchants and workers, on the other hand we are crowdfunding and create value with people joining the FairCoin system." The exchange value is slowly adapted to the market price on exchanges to meet the stability requirements in payment processes.
With this important milestone, we expect several communities to jump on our cutting edge blockchain mechanism. At launch we are 182 people communicating daily in chat channels to coordinate our efforts in an agile manner. Feel welcome, if you would like to join and visit our facelifted web page with FAQs, comparison charts, white paper and marketing material.
(*)  more time requested by Bittrex to integrate new FairCoin blockchain