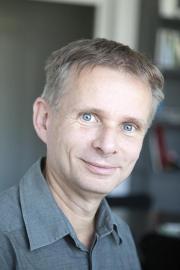 Communication, Social Design & IT Infrastructure
When I met Tom and Enric in 2016, I got infected with the vision, to create a better blockchain technology. I have been discussing, review, testing, redesigning and writing a lot - and got the webmaster of fair-coin.org. We have succeeded migrating the blockchain on July 18th 2017 and now can build on top of it many more projects or sidechains.
I am proud to be part of a team of 50+ open source activists around the globe, who are investing their time and know-how into this wonderful project. The FairCoop ecosystem is a concept that might revolutionize the way we exchange goods and services - on a global level. Ot at least between people, who are concerned about climate change, re-distribution of wealth and cooperativism.
What else do I do? Manage open source IT projects with osAlliance (link is external), care about Creative Commons in Austria and take care of open source cloud services at fairkom (link is external). I offer my experience to students at the Vorarlberg University of Applied Sciences (link is external). Here (link is external) is my homepage with Blog.