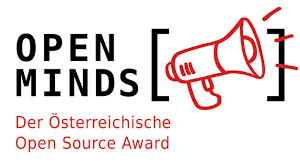 FairCoin is nominated for the Austrian Open Minds Award 2017 for the Open Software category "Infrastructure". The nomination is substantiated with the alignment of FairCoin as an ecological and sustainable alternative to BitCoin and other crypto currencies as well as the aim of enabling an equitable and fair economy.
The Austrian Open Minds Award has set itself the goal, to give Open Source actors and their projects more public attention. That is why, together with other open communities, they are organizing a new stage and an annual fix event.
The award ceremony takes place on September 26, from 8 p.m. in the MuseumsQuartier Wien in Vienna.
We are pleased about the nomination and looking forward for the award ceremony.
Link: https://www.openminds.at