People
People who use and work with FairCoin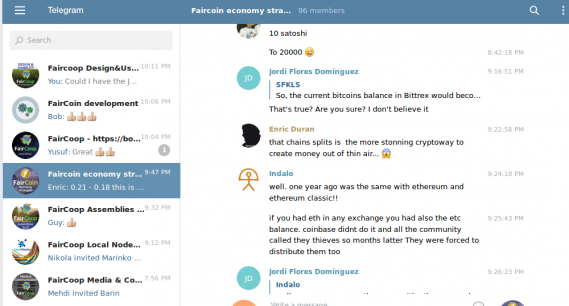 Activists around the globe support the development of FairCoins and promote its usage.
We meet every 3rd Thursday at the general assembly chat channel and discuss strategies and make decisions.
If you would like to help, there is a plenty to do: translations, code review, graphical work or supporting users. You may join at one of our chat groups or pick up an open issue.
Here are the voices and faces of some people, who are active in the FairCoop ecosystem: